That Summer of White Roses
(1989)
Director: Rajko Grlić
Screenplay: Borislav Pekić, Rajko Grlić (based upon the novel by Borislav Pekić) Cinematographer: Tomislav Pinter
Editor: Damir German
Music: Brane Živković
Production Designer: Dinka Jeričević
Costume: Maja Galasso
Cast: Tom Conti, Rod Steiger, Susan George, Nitzan Sharron, Alun Armstron, John Gill, John Sharp
Producer: Simon MacCorkindale, Mike Mihalic
Produced by: Jadran Film, Zagreb - AMY International, London - Maestro Film Zagreb, 1989
35mm - Stereo Dolby - color - 104 Min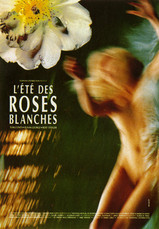 "Andrija is a friendly and somewhat simpleminded lifeguard in a sleepy Yugoslavian riverside resort during the final summer of the harrowing Nazi occupation. He spends his life in mock heroics, and waits for someone to drown. He's afraid he's going to lose his job, since no one ever seems to need his life saving assistance, when, ironically, he has to rescue a man who turns out to be the new German commandant. While the Germans praise him, he becomes a pariah to the villagers, who hate him for collaborating with the Nazis." - Ellen Slatkin, Denver International Film Festival
That Summer of White Roses premiered in competition at the San Sebastian Film Festival, Spain. It won the "Grand Prix" and "Tokyo Golden Dragon" for "Best Film" and "Best Director" at the Tokyo Film Festival. It also won the "Golden Arena" and the "European Kodak Award" at the Pula Film Festival. It was distributed in the USA and worldwide.
Critical Response
...With his bunch of summer roses Rajko Grlić reveals himself as one of the great artists of the European Cinema...
PARISCOP, France
...this film treats the problem of those who witness history without being part of it for ignorance or stupidity which equals crime...
CAHIERS DU CINEMA, France
...A magic story told by Rajko Grlić, one of the most important directors of East European cinema...
DEIA, Spain
...Grlić scores high marks for his first English-language effort.
VARIETY, USA
...Grlić was unusually successful in bridging the language gap with his Yugoslav comedy-drama...
SAN FRANCISCO CHRONICLE